Spital Surgery
1-2 Lancelyn Court Prec, Spital Road, Bebington, Wirral, CH63 9JP
It's Thursday 12:38 PM — We're open
Telephone: 0151 334 4019
Fax: 0151 346 1063
wiccg.gatekeeper-n85617@nhs.net
Practice Staff
Doctors
From time to time we may have locum doctors working in the practice to provide extra surgeries when one of the partners is away on holiday or on educational courses. These will always be fully qualified General Practitioners.
All GP Practices are required to declare the mean earnings for GPs working to deliver NHS services to patients at each practice.
The mean earnings for GPs working in Spital Surgery in the financial year ended 31st March 2017 was £39,780 before deduction of employee's superannuation contributions, tax and National Insurance. This is the average pay for the 1 full-time GP and 5 part time GPs who worked in the practice for more than 6 months during that year.
We are a member of the Wirral Primary Care Federation. This is a not-for-profit Federation of 26 independent GP Practices covering 203,936 patients, over 61% of the Wirral population. For more information about The Wirral Primary Care Federation Click here
Our Partner GPs are Dr Athan Simopoulos and Dr Katie Ariaraj.
Dr Athanasios Simopoulos (m)
(Ioannina Greece) Degree in Medicine(MBBs Equivalent)
Dr Kathryn Ariaraj (f)
(Sheffield 1998) MB ChB
Dr Angela Thompson (f)
(Liverpool 1996) MB ChB MRCGP DCH DRCOG DFFP
Dr Louise Clegg (f)
(Sheffield 2009) MB ChB DFSRH DRCOG DCH
Dr Johnny Minns (m)
(Exeter 2017) BMBS, BSc (Hons) Psychology, MRCGP
Nursing Team
The nurses run our various clinics for smears, asthma, hypertension and CHD and are available in the surgery for dressings, injections, travel advice, removal of stitches, ear syringing, health checks and ECGs. They also visit the housebound.
Nurses hours –  by appointment 08:30 – 12:30 & 14:00 – 18:00.
Healthcare assistants support practice nurses with their daily work and carry out tasks such as phlebotomy (drawing blood), blood pressure measurement and new patient checks. They may act as a chaperone when a patient or doctor requests one.
Sister Gill Prestwich (f)
Nurse
Mrs Jane Bolderson (f)
Nurse
Admin Team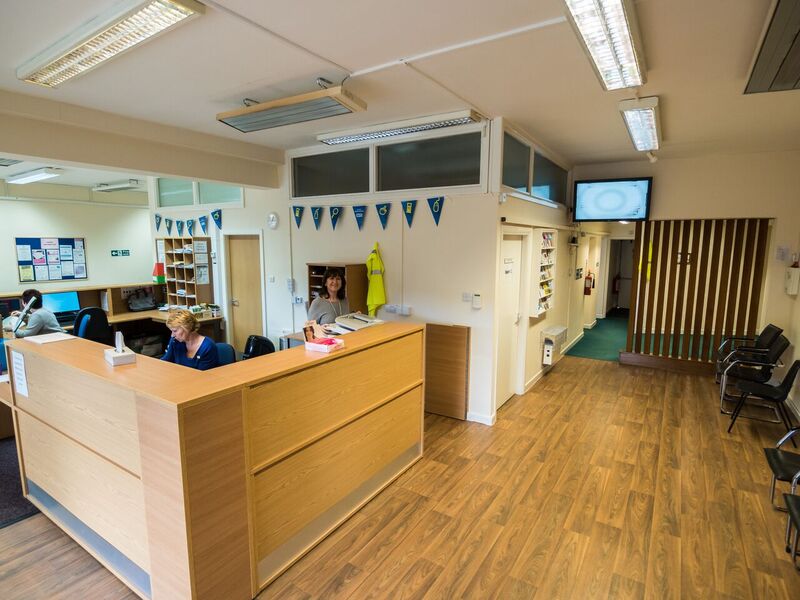 The practice manager is involved in managing all of the business aspects of the practice such as making sure that the right systems are in place to provide a high quality of patient care, human resources, finance, patient safety, premises and equipment and information technology. The practice manager supports the GPs and other medical professionals with delivering patient services and also helps to develop extended services to enhance patient care.
Receptionists provide an important link for patients with the practice and are your initial contact point for general enquiries. They can provide basic information on services and results and direct you to the right person depending on your health issue or query. Receptionists make most of the patient appointments with the GPs and nurses. They also perform other important tasks such as issuing repeat prescriptions and dealing with prescription enquiries, dealing with financial claims, dealing with patient records and carrying out searches and practice audits.
Mrs Emma Hadwin (f)
Practice Manager
Mr Brian Waring (m)
Finance Manager
Mrs Lucy Ferguson (f)
Administrator
Mrs Carole Nuttall (f)
Receptionist
Mrs Cathy Ball (f)
Receptionist
Mrs Vicki Francis (f)
Receptionist
Mrs Joy Thompson (f)
Receptionist
Mrs Tracy Richards (f)
Receptionist
Mrs Gail Richards (f)
Receptionist
Mrs Sally Rogerson (f)
Receptionist
Mrs Bev Warren (f)
Reception/ Admin
Other Staff
Charlotte Shallcross (f)
Health Visitor
Miss Elizabeth Bowden (f)
Alcohol Practitioner
Mrs Jennifer Welch (f)
Counsellor
Mrs Heather Fergusson
In House Physiotherapist
HEALTH VISITOR DROP IN CLINICS
MONDAY            1pm-2.15pm              Bridle Road Clinic
TUESDAY           1pm-2.15pm              Bridle Road Clinic
WEDNESDAY      1pm-2.15pm              Bridle Road Clinic
THURSDAY         1pm-2.15pm              Bridle Road Clinic
9.30am-10.45am       New Ferry Children's Centre (closed during school holidays)
FRIDAY              1pm-2.15pm              Bridle Road Clinic
BREASTFEEDING A-Z GROUP
MONDAY            10am-11.30am         Bromborough Children's Centre
THURSDAY         10am-12pm             LifeChurch, 3rd floor, 1a Old Chester Rd, opposite Bebington station (closed during school holidays)
(Please see Breastfeeding Support Groups Leaflet for other venues and times)
BIRTH TO 5 BOOK WEBSITE: http://www.publichealth.hscni.net/publications/birth-five