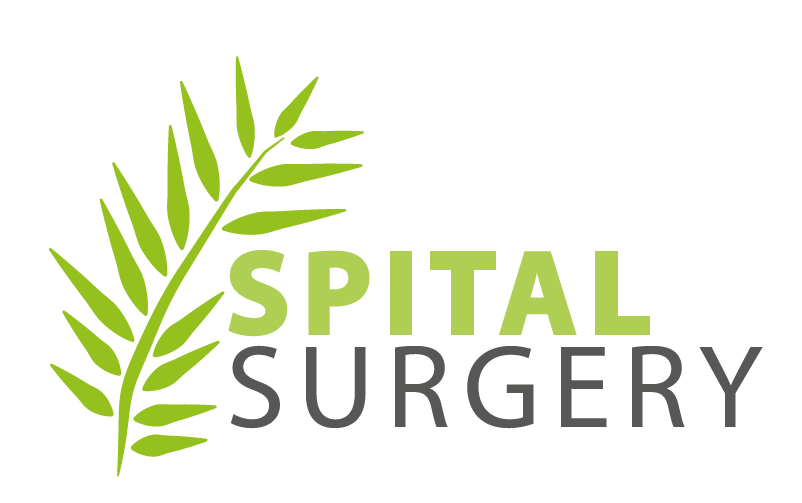 1-2 Lancelyn Court Prec, Spital Road, Bebington, Wirral, CH63 9JP
Current time is 18:58 - Sorry, we're closed
Telephone: 0151 334 4019
wiccg.gatekeeper-n85617@nhs.net
Latest News (click title to open):
Coronavirus
Coronavirus Information
For updated government guidance on what you can/can't do visit: https://www.gov.uk/government/publications/coronavirus-outbreak-faqs-what-you-can-and-cant-do/coronavirus-outbreak-faqs-what-you-can-and-cant-do
Kawasaki Syndrome in children, signs to look out for – https://www.nhs.uk/conditions/kawasaki-disease/
What are the symptoms of coronavirus?
The symptoms of coronavirus are:
Cough
Loss of or change in taste or smell
Sore throat
High temperature
shortness of breath
But these symptoms do not necessarily mean you have the illness as they are similar to other illnesses that are much more common, such as cold and flu.
Please stay at home if you have:
a new, continuous cough (coughing repeatedly) 
a high temperature (you feel hot to touch on your chest and back) 37.8 degrees or higher
a loss of or change in taste or smell
If you have any of these symptoms you should book a test to confirm if you have the virus. You can book it by going to https://www.gov.uk/guidance/coronavirus-covid-19-getting-tested
DO NOT GO TO A GP SURGERY, PHARMACY OR HOSPITAL. This increases the risk of infection to others.
if you have symptoms, you are advised to stay at home for 10 days and self isolate regardless of your travel history or contact with confirmed cases
if you live with other people, they should stay at home for 14 days from the day the first person started with symptoms
Please be aware a cough may persist for several weeks in some people, despite any possible infection having cleared. A persistent cough alone does not mean that someone must continue to stay isolated for more than 10 days.
If your conditions get worse and your symptoms do not get better after 10 days please seek further help and advice using the NHS 111 online service https://111.nhs.uk/covid-19/
For more information please click this link:  https://www.nhs.uk/conditions/coronavirus-covid-19/
In line with guidance we will not be issuing sick notes for illness from Covid-19 or for people self-isolating because of Covid-19. You can apply for an isolation note by going to https://111.nhs.uk/isolation-note/ and completing the online form. You can self certify for your first 7 days of absence by completing this form Medical certificate guidance and sending it to your employer.
To prevent further spread of infection it is important to:
Wash your hands regularly for at least 20 seconds at a time to kill bacteria,
Always wash your hands when you get home or into work
Cover your nose and mouth when sneezing and coughing,
Avoid close contact with anyone showing symptoms of respiratory illness such as coughing and sneezing
Put used tissues in the bin straight away and wash your hands afterwards
Use hand sanitiser gel if soap and water are not available
Only travel on public transport if you need to
Wear your mask (if you are not exempt)
Work from home, if you can
Avoid social activities, such as going to pubs, restaurants, theatres and cinemas
Avoid events with large groups of people
Use phone, online services or apps to contact your GP surgery or other NHS services
Don't:
Do not touch your eyes, nose or mouth if your hands are not clean
Do not have visitors to your home, including friends and family if you have symptoms of coronavirus and are self isolating
Please see the below link for guidance on social distancing for everyone in the UK and protecting older people and vulnerable adults. Information includes: what steps you can take to stay connected with family and friends during this time, how you can look after your mental wellbeing during this time, advice if you live with a vulnerable person and advice on how you can get assistance with foods and medicines if you have reduced social contacts. This Gov.uk guidance page also gives an easy, clear summary of advice in the form of a table for different ages and health conditions, after clicking the link please scroll down to view the useful table at the bottom of the page:
https://www.gov.uk/government/publications/covid-19-guidance-on-social-distancing-and-for-vulnerable-people/guidance-on-social-distancing-for-everyone-in-the-uk-and-protecting-older-people-and-vulnerable-adults
Coronavirus (COVID-19) – Antibody tests
As part of the national response to COVID-19, antibody testing is now available in Spital Surgery for staff and some patients.
Patients who are already having blood taken as part of other tests (either in hospital or in their GP practice) may be asked whether they would like an antibody test. The test is completely voluntary.
It's important to note that this is not a test for immunity, there is no strong evidence yet to suggest that those who have had the virus develop long-lasting immunity which would prevent them from getting the virus again. Antibody testing at this stage is useful primarily to improve our understanding about the spread of the virus.
For the latest information about the antibody tests, please go to: https://www.gov.uk/government/publications/coronavirus-covid-19-antibody-tests/coronavirus-covid-19-antibody-tests
https://primarycarepathways.co.uk/ Patient resources for:
People with Rheumatoid Arthritis 
People with Heart/circulatory disease 
Children/young people T1 diabetes 
Underlying lung disease (British Lung Foundation) 
Pituitary/ adrenal insufficiency (including steroid sick day rules) 
Resources and further information: https://www.nhs.uk/conditions/coronavirus-covid-19/ https://www.who.int/health-topics/coronavirus
Advice for travellers: https://www.nhs.uk/conditions/coronavirus-covid-19/advice-for-travellers/
Common questions: https://www.nhs.uk/conditions/coronavirus-covid-19/common-questions/
NHS 111 website: https://111.nhs.uk/covid-19
Guidance for households with possible coronavirus (COVID-19) infection: https://www.gov.uk/government/publications/covid-19-stay-at-home-guidance/stay-at-home-guidance-for-households-with-possible-coronavirus-covid-19-infection
Resources to support remote working for patients: https://primarycarepathways.co.uk/testsite/docman/covid19/resources-to-support-remote-working-for-patients/56-guide-for-patients-to-prepare-to-have-video-consulation-with-thanks-to-egp-learning
Information regarding allowances for home working:     Home Working Letter
Guidance from British society of Rheumatology about DMARDs: https://www.rheumatology.org.uk/News-Policy/Details/Covid19-Coronavirus-update-members
Guidance regarding Vitamin D and Covid-19 Covid 19 QAA -vitamin D infection risk